High-Torque Multi-Speed Electric Drills and Drill Motors
High-Torque, Variable-Speed Reversible Drills and Drive Motors
OEM drive motor application
CS Unitec's selection of high-torque electric drills and drive units are ideal for OEM driving applications. 
Electric Drilling and Drive Machine Features:
Reversible motors
Variety of speeds
Multi-gears
Special Spindle Options: MT, Keyway, etc.
Power: ½ to 4 HP
Our heavy-duty electric drilling and driving machines are used in a range of industries including line boring, pipe beveling, tube rolling, metal drilling, valve turning and timber construction.
Special OEM configurations available on request for all featured drills and drill motors.
Call 1-800-700-5919 today for technical questions or application assistance.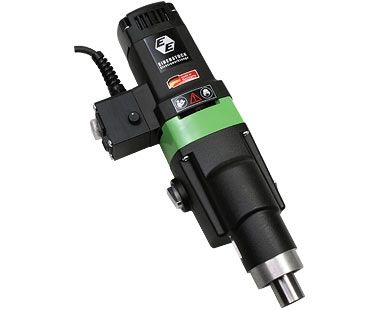 4 gears, high torque - 20 Amps
Reversible
Ideal for custom OEM applications
4 gears, variable-speed, high torque
Reversible
Ideal for custom OEM applications
1-1/4" dia. in steel
2 gears - powerful and reversible
Ideal for drilling, reaming, driving, turning and more
Drill up to 1-1/4" in steel
2 Gears, Reversible
OEM driving applications include mills, spindles, bar boring, pipe beveling and valve turning