Pipe Grinding, Blending and Polishing Machines
Pneumatic or electric finishing tools to grind, blend and polish pipe, tubing, angles and tight spaces. Perfect the appearance and quality of your work in all metals including stainless steel and other non-ferrous metals, wood, glass and hard plastics.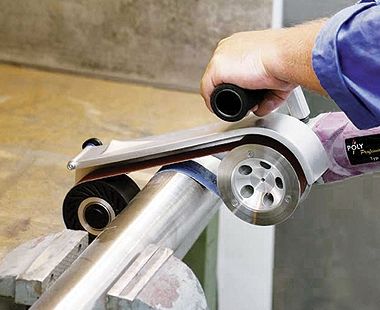 Part No. 38502A
Finish pipe up to 14" dia.
Powerful 15 Amp motor with variable-speed control from 950 to 3500 RPM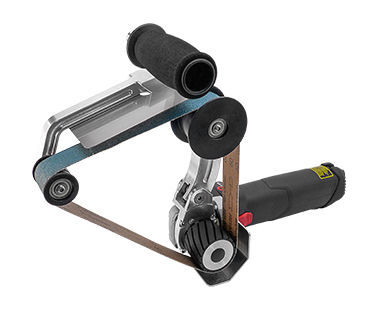 NOW AVAILABLE!
Finish railings and pipe up to 5" dia.
Wraps around radius of pipe up to 270°; rotate slightly for full 360˚ finish
Adjustable handle for finishing installed pipe and railings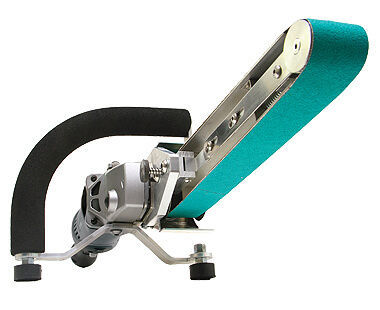 Part No. 38651A
Powerful 15 Amp motor with variable-speed control from 1000 to 3800 RPM
Integrated dust extraction port
Grind, deburr, blend and more