Pipe Grinding, Blending and Polishing Machines
Electric finishing tools to grind, blend and polish pipe, tube, angles and tight spaces. CS Unitec's professional metal finishing tools and abrasives to fit a wide range of blending and metal surface conditioning applications.
Match any finish, perfect the appearance and quality of your work in all metals including stainless steel and other non-ferrous metals, wood, glass and hard plastics.
Contact our metal finishing specialists for assistance with your metalworking application: 1-800-700-5919 or 203-853-9522. You can also ask them a question here.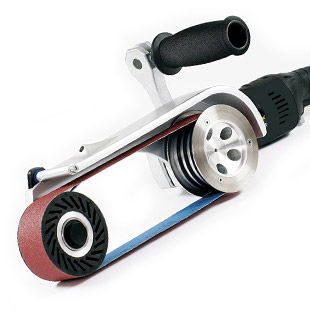 Part No. 38502A
Finish pipe up to 14" dia.
Powerful 15 Amp motor with variable-speed control from 950 to 3500 RPM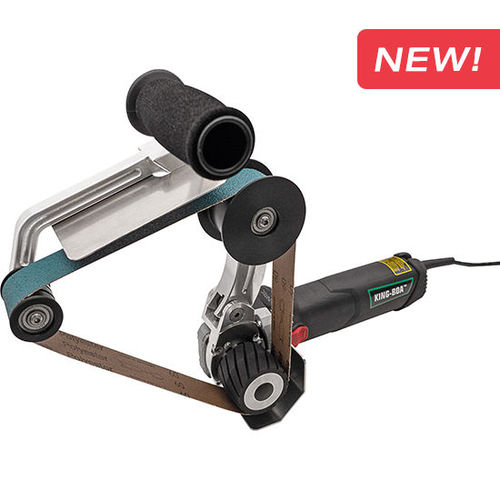 NOW AVAILABLE! Part No. 38810U
Finish railings and pipe up to 5" dia.
Wraps around radius of pipe up to 270°; rotate slightly for full 360˚ finish
Adjustable handle for finishing installed pipe and railings
Part No. 38651A
Powerful 15 Amp motor with variable-speed control from 1000 to 3800 RPM
Integrated dust extraction port
Grind, deburr, blend and more