Plate Beveling Machines
What is a plate beveling machine?
A plate beveling machine, or plate beveler, is a rotary edge cutting machine that utilizes carbide inserts or similar cutting/grinding elements to produce a beveled, angled or radius edge. The most common application for metal beveling is weldment preparation. Weld beveling increases the surface area of the weld site and results in stronger welds that are able to handle more stress.
CS Unitec's professional grade portable plate & pipe beveling machines offer a diverse range of metal beveling, deburring, chamfering and metal edge finish solutions. Unlike thermal cutting or grinding our bevelers' cold cutting rotary milling heads prepare strong, clean edges without heat affected zones (HAZ), warping, slag, or dust. With a wide range of milling angles 15° - 60°, and radius bevels our plate and pipe beveling machines provide a strong foundation for any weld.
Benefits:
Best power to weight ratios, increased productivity with less effort
Long-lasting indexable carbide inserts, Up to 4x the life of standard carbide inserts
Fixed, Variable and Radius beveling angles to fit a wide range of bevel welding preparations
Faster, uniform beveling compared to grinding or torch weld preparation
Part Nos. EKF 300.3, EKF 450.3 & EKF 452.3
Bevel 30°, 45° or 2.5mm radius
Three milling head options
Land width up to 1/4"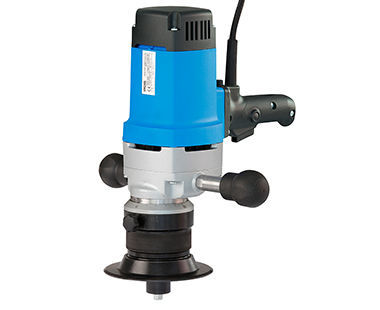 Part Nos. EKF 630, EKF 645
Bevel 30°, 45°
Two milling head options
Land width up to 9/16" (15mm)
Part No. SKF 025
Adjustable angle (15° to 60°)
Bevel Land widths up to 3/4"
Pipe beveling over 6-1/4" OD