Air & Hydraulic Powered Industrial Chainsaws
CS Unitec offers a full line of high-performance pneumatic (air) and hydraulic industrial chainsaws that are safer than gas or electric in hazardous atmospheres, Ex zones and wet/underwater environments. Air and hydraulic saws are safer for use indoors and in confined spaces when compared to gas saws with no carbon monoxide and other hazardous fumes produced.
Ideal for utility, maintenance, marine, mining, natural gas, petrochemical and other applications, our air and hydraulic powered chain saws can cut plastic, wood, ductile iron, concrete, brick, block, natural stone and HDPE. Pipe cutting chainsaws can cut an entire pipe from one position, reducing excavation labor time and reducing operator effort.
CS Unitec's versatile range of industrial chainsaws combine superior power-to-weight ratio, comfort, high-chain speed, and safety features that make easy work of the most challenging cutting jobs.
Features and Benefits of CS Unitec Air and Hydraulic Industrial Chainsaws
Fast, consistent & accurate cutting
Carbide tipped and ripping saw chains for faster, longer, and easier cutting
Superior power to weight ratio to cut through tough materials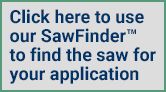 Call 1-800-700-5919 for technical support/inquiries