Metal Descaling Tools
Scaling Hammers, Deck Hammers and Deck Descalers
CS Unitec's hand-held and walk-behind scaling hammers and descaling tools are ideal for removing coatings, corrosion and thick scale. Applications include descaling pipes, ship decks, oil platforms, storage tanks and bridge structures. Low vibration descaling tool models are available and operate with 8x less vibration than standard models.
ATEX certified models available: Hand-held & Walk-behind Models Available
The lightweight and portable Trident Neptune Deck Descaler Tool rapidly removes scale, rust, paint and other deposits on metal surfaces in preparation for priming/painting or other coating applications.
Versatile hand-held scaling hammer
9,000 BPM, covers 100 sq. ft./hour
Optional spark-resistant Copper Beryllium heads for use in Ex zones
Long or short handle models
Operates with 8x less vibration than standard models
3000 blows per minute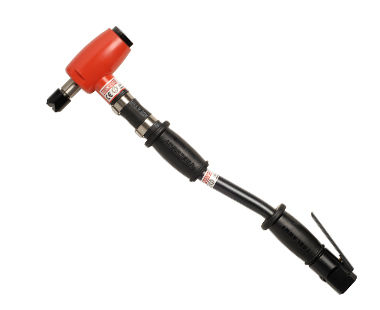 Models available with:
TCT Cruciform Piston
Steel Bush Hammer Piston
CuBe Cruciform Piston
Short handle or long handle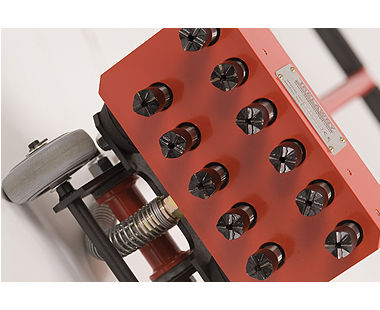 Low vibration and high performance
11 heads produce 33,000 BPM
Fracture and reduce scale, corrosion and thick coatings in minutes
Low profile - only 6" clearance needed
8x less vibration than standard models
Pneumatic and electric models
Lightweight and portable
Two-skid base design
Optional swivel base
Models available with:
ATEX Certified
CuBe Cruciform Piston
Single-head & Triple-head Models
Low vibration and high performance
ATEX Certified - CuBe cruciform piston
11 Head - 33,000 blows per minute
8x less vibration than standard models
Fracture and reduce scale, corrosion and thick coatings in minutes