Tools for Silica Dust Collection & Suppression
OSHA Silica Dust Regulations Have Been In Force Since 09/23/17.
Are You Compliant?
OSHA's final rule to protect workers from exposure to respirable crystalline silica has been in force since September 23, 2017.
Reduces the permissible exposure limit to 50 µg/m3 or lower, average over an 8-hour shift
Requires employers to use engineering controls to limit worker exposure
Control Silica Exposure in Construction with HEPA Filtration Dust Collection Systems from CS Unitec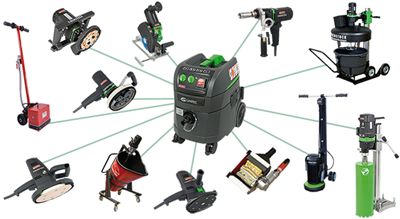 Collect dust, concrete dust, drywall dust, coatings and more with CS Unitec power tools and vacuums. An industrial dust collection system will help protect workers from hazardous dust created when drilling, sawing, and grinding concrete, masonry and metal. Silica dust, paints, coatings and more can be extremely hazardous to operators.
For construction jobs using power tools, a common way to collect silica dust is by using a vacuum connected power tool. This system allows the silica dust to be collected at the source while the operator performs the task, offering additional protection to the operator.
Users can also suppress silica dust with a water-fed power tool. As the blade/bit cuts the material, water flows to the blade/bit and, in turn, reduces the airborne dust.
Call us at 800-700-5919 to talk to a tool specialist or contact us with any questions.
 
Dust Collection and Suppression Power Tools and Vacuum Systems
CS Unitec dust collection vacuums exceed the filtration efficiency of the OSHA regulation by crystalline silica.

Silica-Containing Materials Include:

Asphalt
Brick
Cement
Concrete
Concrete Block
Drywall
Fiber Cement Products
Grout
Gunite/Shotcrete
Mortar
Paints Containing Silica
Plaster
Refractory Mortar/Castables
Refractory Units
Rock
Roof Tile (Concrete)
Sand
Soil (including granite, limestone, quartzite, sandstone, shale, slate, cultured, etc.)
Stucco/EIFS
Terrazzo
Tile (Clay and Ceramic)

Industrial Silica Dust Collection
Systems & Vacuums

Concrete Dust Vacuums
Drywall Dust Vacuums
Plaster Dust Vacuums

Hand-Held Saws for Concrete,
Stone and Tile with Dust Collection

Portable Mixing Machines with Dust Collection

Surface Preparation Tools with Dust Collection

Concrete Grinders
Concrete Scabblers
Hand-Held Scarifiers
Floor Scarifiers
Needle Scalers
Scouring/Scarifying Machine
Drywall Sanders
Pneumatic Deck Hammer

Concrete Drills with Dust Collection and Suppression

Concrete Saws with Dust Suppressions

Pneumatic Pipe Cutting Machines
Hydraulic Pipe Cutting Machines
Concrete Chain Saws
5" Diamond Saw
7" Diamond Circular Saw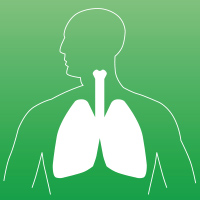 Safety Notice:
Users should follow all OSHA and safety regulations to reduce exposure to silica dust and other hazardous airborne particles.
It is each company's responsibility to follow all OSHA, state and local safety regulations, including the capture and suppression of crystalline silica dust. For more information about OSHA's silica dust collection guidelines and regulations, visit the links below:
 
Please do not hesitate to call us with any questions at 800-700-5919.