Dust Collection Systems & Vacuums
Dust Collection Systems & Vacuums for Power Tools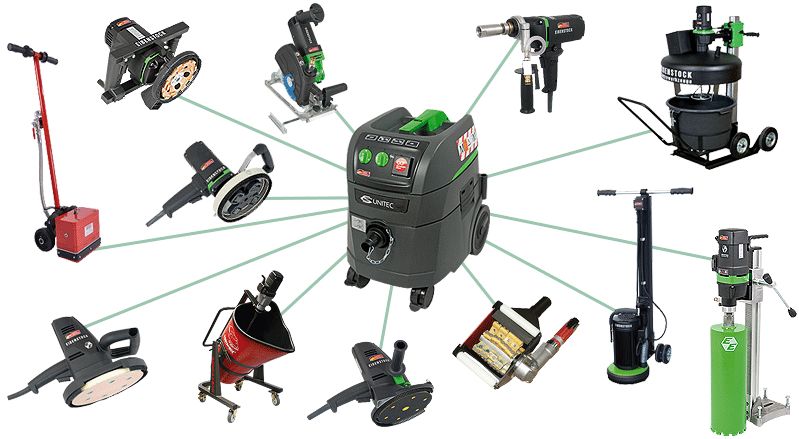 Control Silica Exposure in Construction with HEPA Filtration Dust Collection Systems
CS Unitec's line of dust collection systems with HEPA filtration provide dust-free working when paired with our power tools. Collect dust, concrete dust, drywall dust, coatings and more. Using our dust collection vacuums with our power tools offers additional protection to operators. A dust collection system will help protect workers from hazardous dust created when drilling, sawing and grinding concrete, masonry and metal. Silica dust, paints, coatings and more can be hazardous to operators and users of this equipment should follow all OSHA and safety regulations.
Industry best practices, including an investment in specialized dust collection tools and equipment, can help employers protect workers and mitigate safety risks.
Call us at 800-700-5919 to talk to a tool specialist or contact us with any questions
Safety Notice
Silica Dust Safety Statement
It is each company's responsibility to follow all OSHA, state and local safety regulations, including the capture and suppression of crystalline silica dust. For more information about OSHA's silica dust collection guidelines and regulations, visit the links below:
Please do not hesitate to call us with any questions at 800-700-5919.