Professional Rotary Grinding, Blending and Polishing Systems
CS Unitec professional sander/polishers are the most powerful on the market.  With high amperage, lightweight design and variable speed, these tools deliver exceptional results. Increase productivity and lower costs on all metals including steel, stainless steel, aluminum and other nonferrous metals, wood and plastic.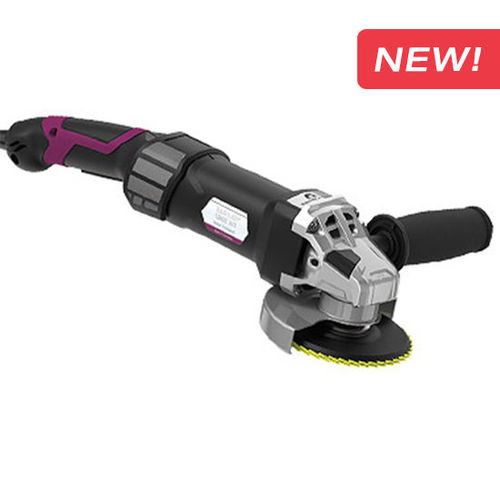 Not an angle grinder... industry's most powerful blending and finishing tool!
Powerful 15 Amp, 1750 Watt motor
Variable speed from 2400 to 8900 RPM
Up to 7" diameter
Part No. 30402
2,800 RPM for grinding, blending and surface finishing applications
Two shaft mountings - one for linear, the other for rotary abrasives
Optional flexible shaft attachment (Part No. 10015)