Handheld Concrete Grinders
A Handheld Concrete Grinder is one of the best tools to efficiently grind and smooth surfaces such as concrete, stone, and more. CS Unitec's professional grade handheld surface preparation equipment include features like ergonomic designs, built in edgers, dust extraction, and powerful motors to handle the most demanding applications.
Our handheld concrete grinders are electric powered and come in 5-inch and 7-inch sizes. The ergonomic design of our grinders provides maximum user comfort. The H frame design allows for balanced pressure to the grinding disc, maximizing tool and abrasive life, reducing the cost of grinding while increasing productivity. Our grinders come with concrete dust extraction systems, a removable front dust guard, and brush shields to reduce silica dust exposure for a safer work environment.
Contact our surface preparation specialists for assistance with your concrete grinding application: 1-800-700-5919 or 203-853-9522. You can also ask them a question here.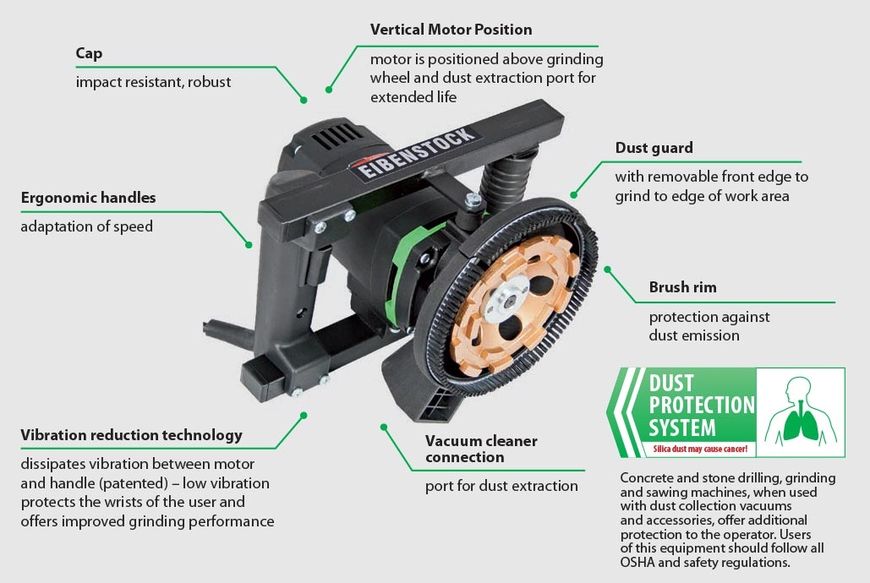 EBS 1802.1: The powerful hand-held grinder for small to medium sized surfaces
Remove screed seams, residual mud, epoxy and thermoplastic coatings
Smooth rough surfaces and prepare for coating
Efficient dust exhaust outlet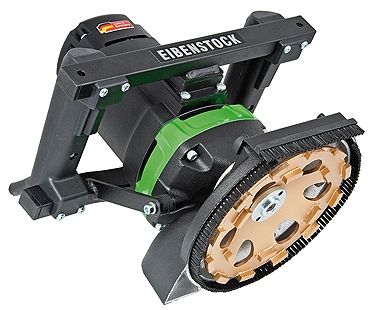 EBS 180 H: The powerful hand-held grinder for medium sized surfaces
Remove screed seams, residual mud, epoxy and thermoplastic coatings
Smooth rough surfaces and prepare for coating
Efficient dust exhaust outlet