How to Get a Mirror Finish on 2B Stainless Steel in 2 Steps
Step 1
Pre-Grinding:
If thick welds must be blended, we recommend using a Plantex SUNFIRE Ceramic flap disc 93520 (4½ x 40/60grit) using the Varilex tool (65000A) in the same direction as the weld.
Pre‐grind with PTX Ceramic grinding belt 42480 (80 grit) on the PTX Eco Smart linear tool to level welds and blend in any swirl scratches. Use elliptical motion when blending to produce an even finish.
Pre-Finishing:
Finish with PTX "TZ" pyramid belt sleeve 42265 (320 grit) or 42245 (400 grit) then the 42230 (600 grit) to remove the scratches and prepare for pre-polishing. Change direction 90 degrees with each grit change to cut the scratches into smaller size.
Pro Tips:
With each change of grit, change the presentation by 90 degrees, to reduce the scratch into smaller pieces that can be removed by the next grit size. Tool working speed between 1000-3000 rpm
Apply a consistent downward pressure, slightly more than the weight of the grinder when finishing with the PTX "TZ" pyramid belts, Increase tool speed slightly with each grit change.
Step 2
Final Polishing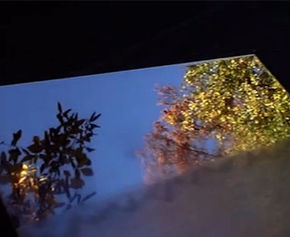 Pro Tips:
Always use a separate PTX felt sleeve for each polishing compound and cream so that the different compounds do not get mixed together. Mark each sleeve W and B and store it in a zip lock bag for protection.
Pastes and creams must always be applied to PTX sleeve never to the work surface.
After each polishing step remove the remaining residue with PTX Brightex Softclean powder 40028, simply scatter it on the work piece and wipe it off with a microfiber cloth 40031 to remove any paste residue.
The final finishing should be at the highest speed 3800 rpm in one direction and no downward pressure. Let the cotton buff just barely touch the surface.
For further tips and technical advice regarding stainless steel metal polishing please call to talk to our surface finishing experts 1-800-700-5919 or 203-853-9522.
 
---
Due to differences in stainless steel (VA – metal). This application guide is only a suggested method and a fabricator will need to test how they can obtain the required final finish in the best way.

Do you have round surfaces to polish?
Try the PTX ECO SMART with our open and closed loop belts.
Or for more regular use, upgrade to the PIPE-MAX pipe polishing machine. All of the same abrasive grits in the above guides can also be found for the PIPE-MAX here.
 
Do you have rotary metal polishing needs?
The VARILEX rotary polishing machine can be a versatile tool for rotary finishing. All of the same abrasive grits in the above guides can also be found for the VARILEX here.
 
Tips for stainless steel metal polishing:
Now armed with all of this technical guides for stainless steel metal polishing, the next question is, "What can go wrong?"
Want to read more about stainless steel metal finishing? Check out these articles below.